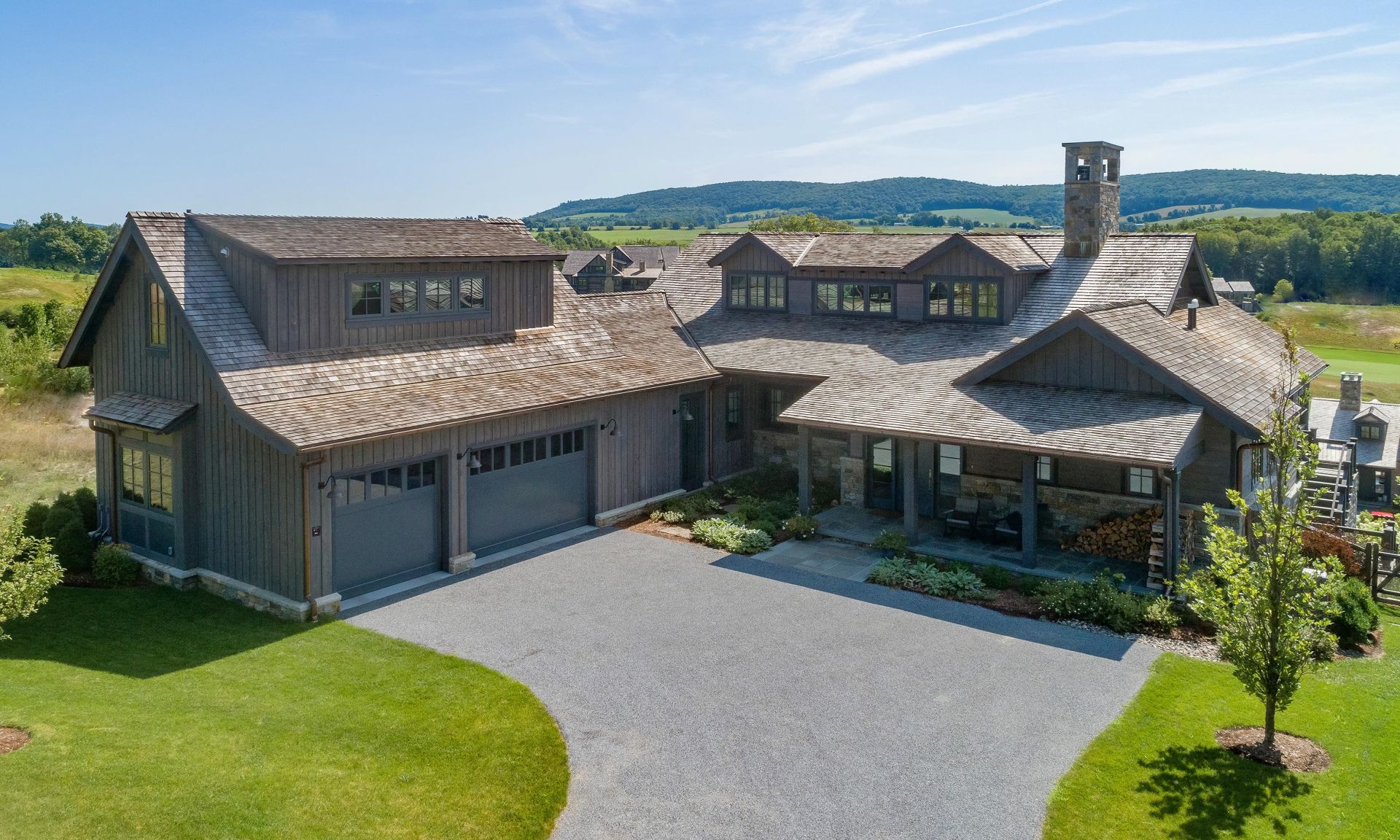 Dutchess
A double-height great room and exposed timber rafters all add drama to the four-bedroom, five-and-a-half-bath Dutchess.
Dutchess County was mapped out in 1683 and named in honor of the Duchess of York (the title of 'Dutchess' was spelled with a 't' until 1775). The craftsmanship of the Hudson Valley is reflected beautifully in this 4-bedroom, 5½-bath home with a double-story porch and exposed-timber rafters.
Dormers bring generous natural light into the main-floor interior, which features both a master suite and a junior master suite. On the lower level a central family room offers additional space for entertaining, with the option of a walk-out terrace.
Features
Exposed timber rafters
Central family room
Walk-out terrace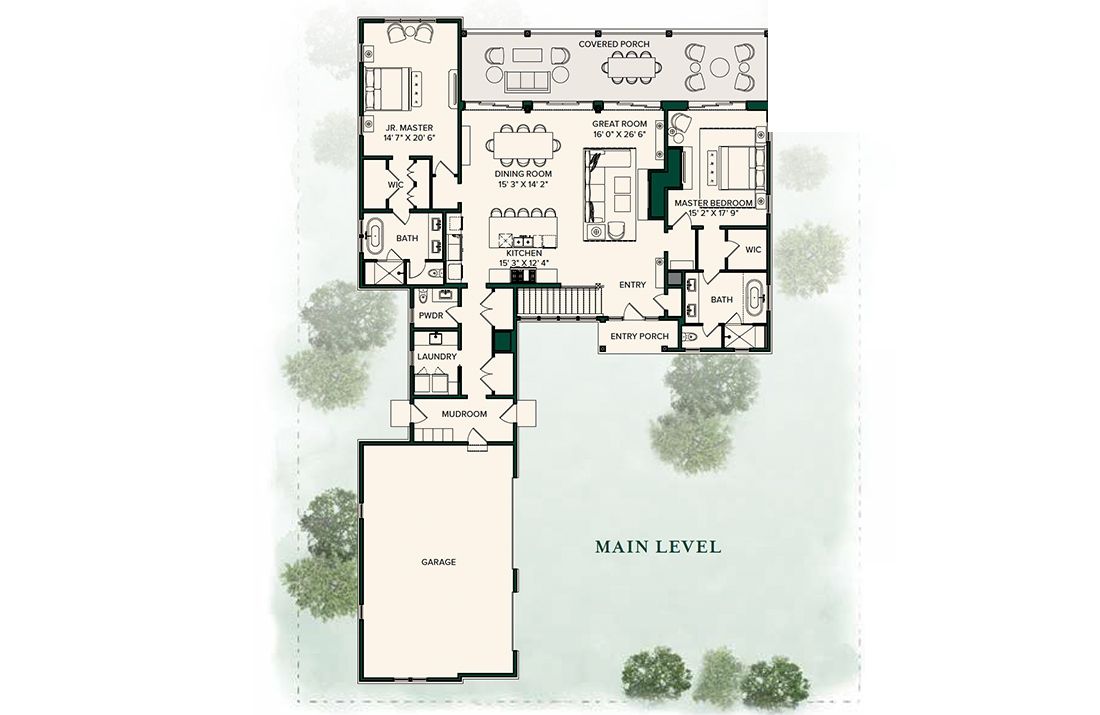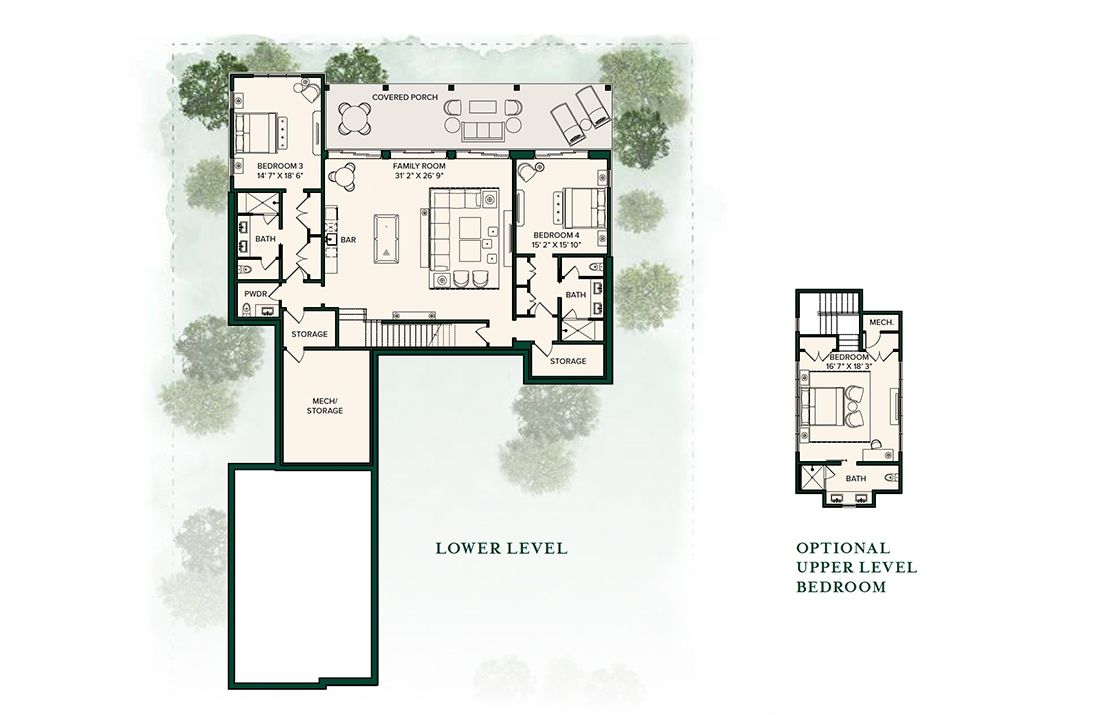 Dutchess Contemporary - 2 Bedrooms, 2 Bathrooms, 1 Half Bathroom
Living space - interior 4,410 square feet, Terrace/covered porch 1,122 square feet
View Plans
Dutchess Contemporary - 2 Bedrooms, 2 Bathrooms, 1 Half Bathroom
Optional upper level bedroom 570 square feet
View Plans
Please rotate your device or refresh page